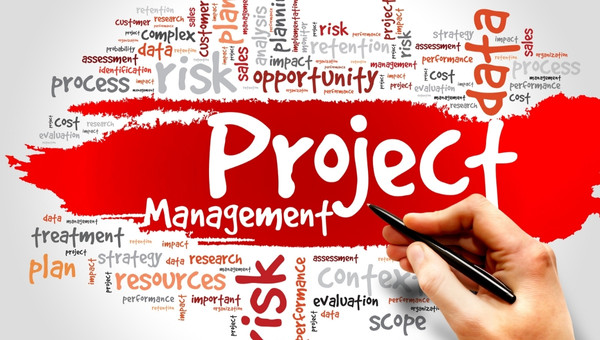 Project Management Office (PMO) in a Nutshell!
PMO means different things depending on organizational maturity level regarding Project Management. PMI defines PMO as an organizational structure that standardizes the project-related governance processes and facilitates the sharing of resources, methodologies, tools, and techniques. PMBOK© Sixth Edition
PMI also mentions three types of PMOs in organizations. Depending on the degree of control and influences over projects. Namely, Supportive, Controlling, and directive.
What type of PMO does your organization have?
Supportive
Controlling
Directive
None
Expanding in the definition of each PMO type, this is what PMI offers: Supportive this kind of PMO provides a consultative role to projects in the form of providing templates, best practices, training/education, access to information, historical information, for example lessons learned, among other services. However, the degree of control over projects is very low or none.
Controlling these PMOs support and establish control over projects by various means. Compliance may involve, adoption of project management frameworks or methodologies; use of specific templates, forms, workflows, and tools; and conformance to governance/policies frameworks. The degree of control over projects is moderate.
Directive these PMOs take control of the projects by directly leading/managing the projects and project managers. The project managers report to the PMO in this kind of scenario. The degree of control over projects is high.
Project management offices are to support strategic initiatives and require involvement and commitment. PMO leadership must have a complete understanding of organizational strategies and objectives to support them and take accountability for project results. Besides the definitions provided, these ones represent what PMO stands for across industry sectors:
PfMO: Portfolio Management Office
PgMO: Program Management Office
PMO: Project Management Office
 EPMO: Enterprise Project Management Office
Ultimately, the core objectives of all these offices are similar. Much as organizations come in various shapes and sizes, and with different organizational mandates, so do PMOs. Regardless of the offices' their title, quite often, offices oversee a combination of portfolios, programs, and projects. Sometimes, in complex or technology-driven organizations, an Enterprise Portfolio Management office is created to oversee interdependent portfolios and their components on an enterprise scale.
Besides what PMI offers or describes as PMO, organizations such as PMO Global Institute www.pmoglobalinstitute.org offers a deep dive into the concept of PMO. The PMOGI is the go-to organization for PMO best practices and certifications. I encourage the reader to use my trademark, EDA (Explore, Discover and Act) to get immersed in the world of PMOs.
References:
Project Management Body of Knowledge, Sixth Edition
Are you looking to set up a PMO or are you looking to mature a PMO? You cannot do this alone, reach out to www.tpglobalbusinessconsulting.com/contacts for an assessment.
---