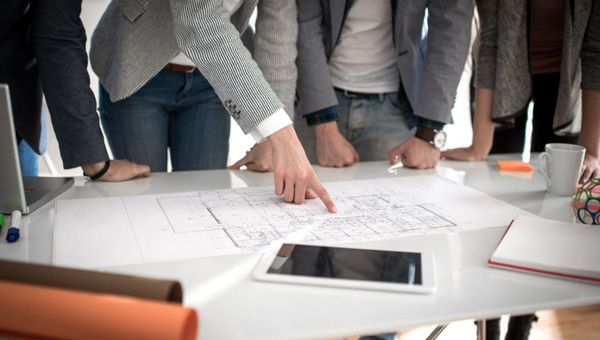 Project Management Office (PMO) – Three Key for failure
We have talked and wrote a lot about PMO success and how to make a successful implementation of a PMO However, understanding reasons for failure is also important. In this article we briefly discuss three important factors why PMO fails. When PMO professionals operate separately or at a distance from executives, projects are more likely to have resourcing issues, become misaligned from business objectives, or suffer from a lack of reporting. Some of the effects that can be seen in misaligned PMO offices can result from:
Unrealistic expectations: The PMO has a finite number of resources, based on the team's size and output, and the amount of time allocated to a project. Project leaders have tools to calculate this output, which enables them to make reasonably accurate estimations of the work that can be completed within a given timeframe. However, when executives are not close to the processes and tools being used by the PMO, impossible promises can be made. Some projects may fail when a senior stakeholder promises the delivery of a project without understanding what's possible within the allocated timeframe.
The "all or nothing" attitude: Agile and Scum project processes are becoming more widely adopted around the world. With these principles, project teams are able to deliver user value more quickly through continuous, iterative delivery. However, compared to more traditional project management techniques like Waterfall, Agile and Scrum were slower to be adopted by organizations. As a result, many senior executives are used to following a drawn-out development process in which all value is recognized at the end of a project.
Changing priorities: PMO professionals know the risks involved in constantly changing priorities, particularly when working to Agile frameworks. While some amount of flux is expected, continually changing direction can damage the output and morale of a project team, especially when additional work is assigned without first removing other priorities from the project scope. PMOs need to be flexible and receptive to change, but c-level executives need to understand the risks involved and avoid overburdening teams, which can hamper performance and employee motivation.
Being alert to signs of failure is no different to managing another risk or issue for a project or program.  You must actively monitor for signs and then take corrective action early.  Do not be afraid to ask for feedback, especially if you know it will not be good.  Understanding concerns and addressing early can make the difference between PMO success or failure. Around 93% of organizations report using project management practices, such as variations of Agile and Waterfall. However, only 58% of organizations actually recognize and understand the value of the PMO-Corporate relationship and how it impacts strategic alignment and therefore business performance.
 While there's plenty of literature around what a PMO requires to function well, in terms of executive-level buy-in and support from senior management, seldom do we emphasize the benefits that an executive and, by extension, the organization will see from investing in the PMO-corporate alignment.
Are you looking to set up a PMO or are you looking to mature a PMO? You cannot do this alone, reach out to www.tpglobalbusinessconsulting.com/contacts for an assessment.
---