PMP / CAPM
– Certification Bootcamp – 42 hours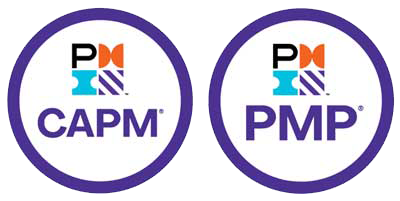 Best Training Materials in the Market!


2023 PMP/CAPM Exam Prep Courses | 42 Contact Hours Get PMP/CAPM certified in 30 Days or Less


A common misinterpretation is that the current PMP/CAPM Exam and related PMP/CAPM certification training should be based on the seventh edition of the PMBOK Guide.  It's important to note that per PMI, the PMP/CAPM Exam as of the beginning of 2021, is based on the Exam Content Outline (ECO), and that it does not align with the current or past PMBOK Guide any longer.  The PMBOK guide has been "decoupled" from the PMP/CAPM Exam.  Along with other project management books, the PMBOK Guide could be used as a reference to create exam questions.